RSS-2015 Cable Trap
IDEAL FOR LARGE OPENINGS AND TAXIWAY PROTECTION
Features
Expandable
The RSS-2015 Cable Trap can span any length and is currently defending runways and taxiways with spans greater than 400' (121 meters). Longer spans can be easily configured.
FOD Friendly
The RSS-2015 Cable Trap mounts completely flush with the runway or road surface allowing sweeper vehicles and snowplows to maintain the surface without making any special allowances for the cable trap system.
Superior Strength
The RSS-2015 Cable Trap is designed to handle loads of up to 913,000 lb / 414,130 kg. The system effortlessly accommodates a Boeing 747-400 (max. takeoff weight 875,000 lb / 396,890 kg), and has been engineered to accommodate a fully-armed and fueled F-15E Strike Eagle.
Fast Installation
Excavation requires only 24" (0.6 m) and is easy to install. Each part is fully functional and tested at the factory requiring no assembly of the actual barrier. Each part is made to connect together making it easy to install every time.
ASTM Certified
The RSS-2015 Cable Trap has been extensively crash tested, is ASTM F2656-07 certified with a M40 P2 rating.
Low Maintenance
RSSI's ALL-Electric operating system means more cycles with less maintenance and minimal downtime for the life of the unit.
RSS-2015 Cable Trap
M40 P2 certified defense for large openings, runways, taxiways, and hardstands.
RSSI Barriers' RSS-2015 Cable Trap is the only active cable barrier included in the U.S. Department of Defense's Anti-Ram Vehicle Barrier List.
When defending large spans against incursion or vehicle-borne attack is required, the RSS-2015 is your first, last, and best choice. This system is particularly suited to integrate the taxiway gaps between Passive Cable Systems on fences at military airbases and civilian airports where Foreign Object Damage (FOD) and ground maintenance are important concerns.
Technical Specifications
| | |
| --- | --- |
| Clear Openings | 80–1000 Feet |
| Barrier Height | 24" (Below Grade) / 36" (Above Grade in Up Position) |
| Certified Crash Rating | ASTM M40 P2 |
| Operating Speed | Normal Operating Speed 3+ seconds |
| Duty Cycle | 2,000 cycles per day, continuous |
| Motor | Proprietary RSSI Servo Electromechanical Actuator. IP-67 rating (IP-68 Optional), self-lubricating, and positive braking. |
| Power Requirements | Single phase power: 208 or 240Vac w/neutral, 30A (handles 2 barriers) |
| Operating Temperatures | -30° to 130° Fahrenheit (-34° to 54° Celsius) |
| Warranty | The RSS-2015 series barrier is supported with a 1-year electrical and mechanical parts warranty when installed by a factory-trained contractor. |
Image Gallery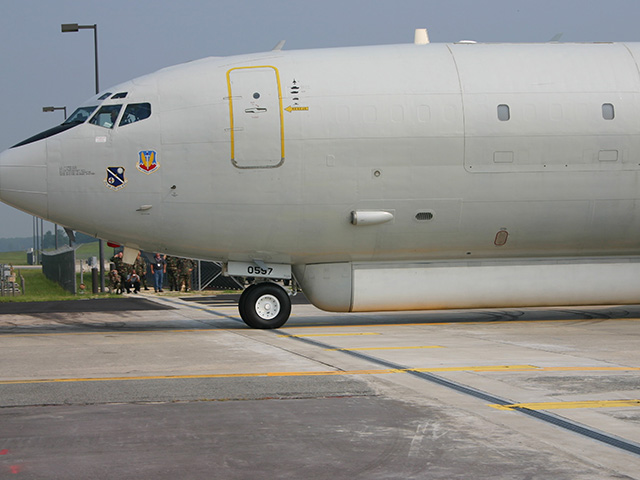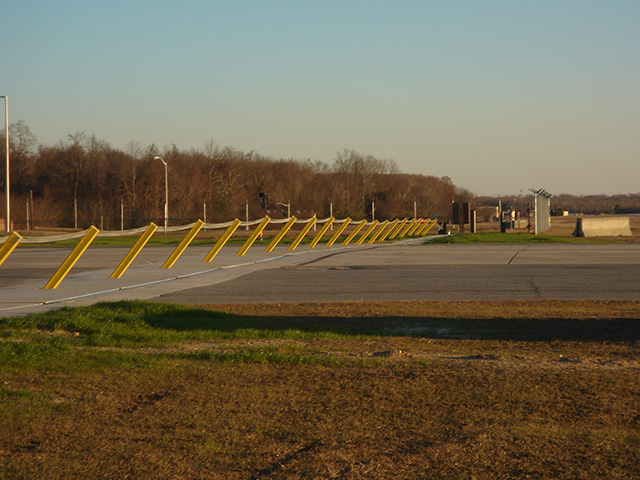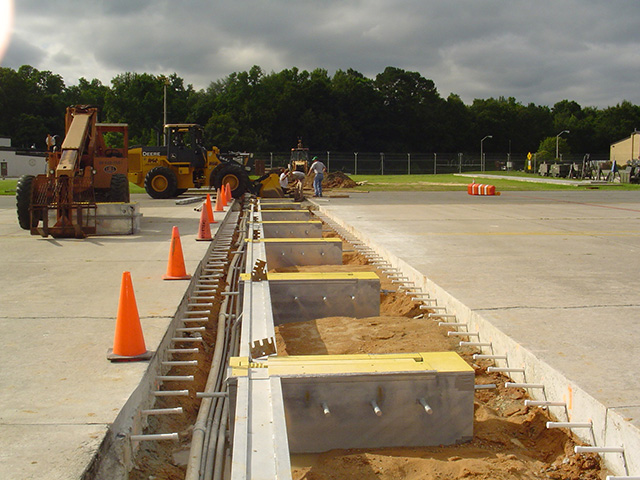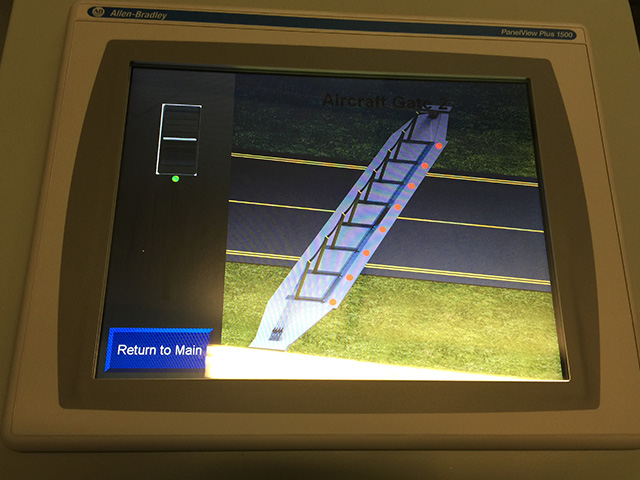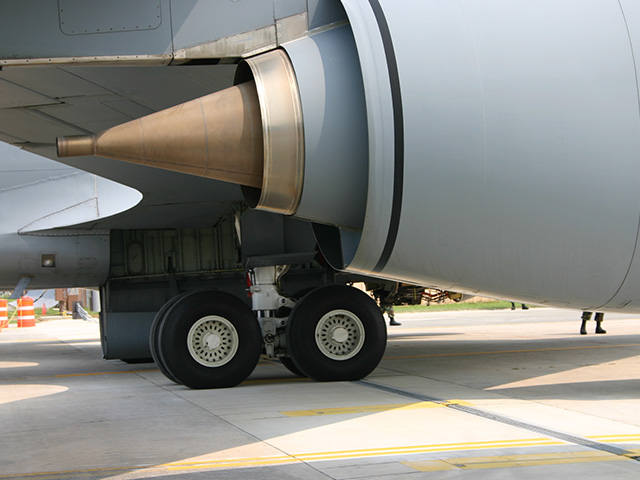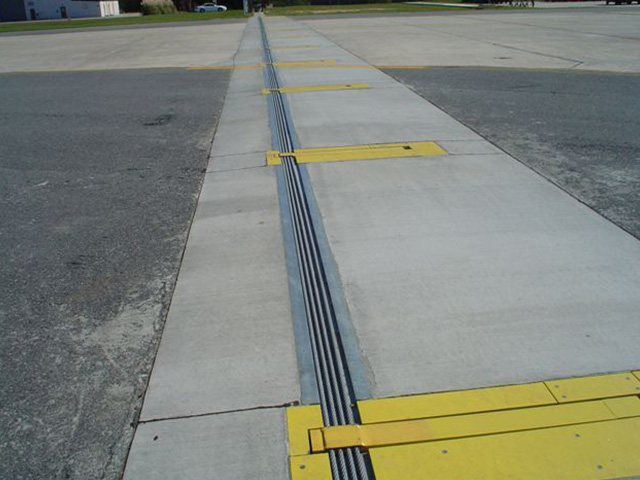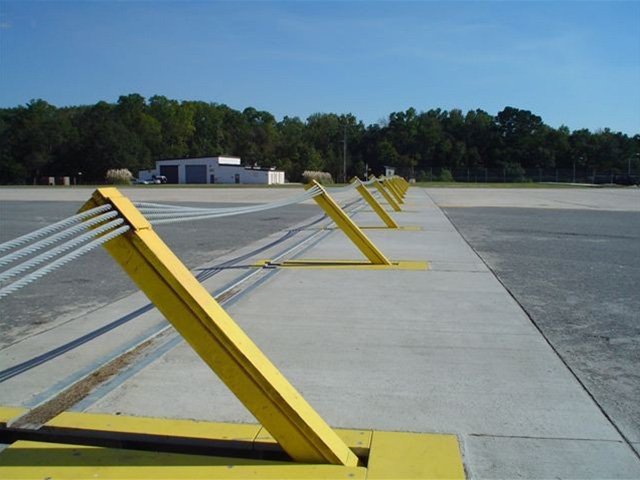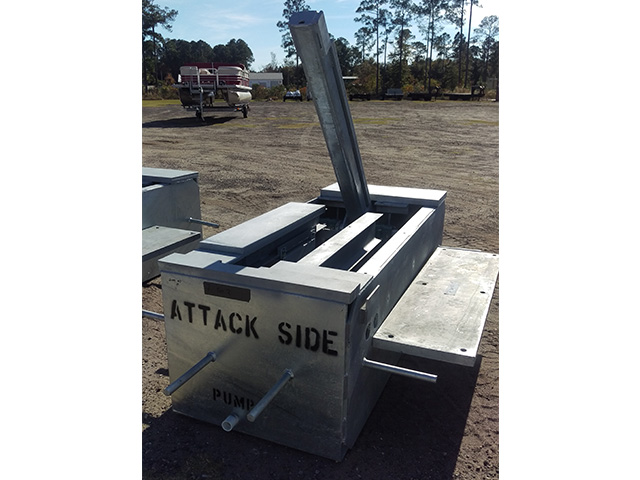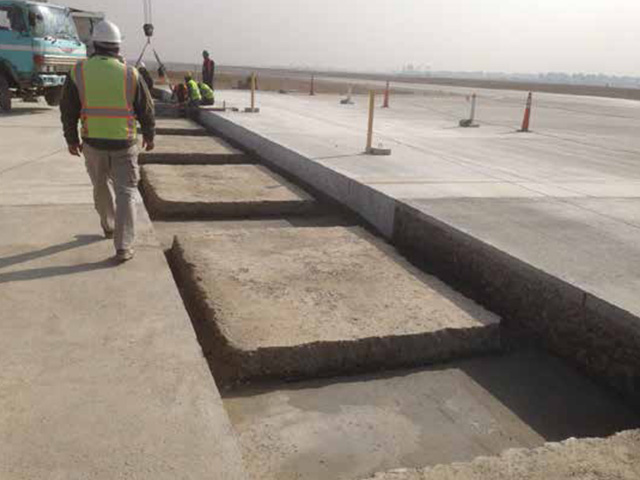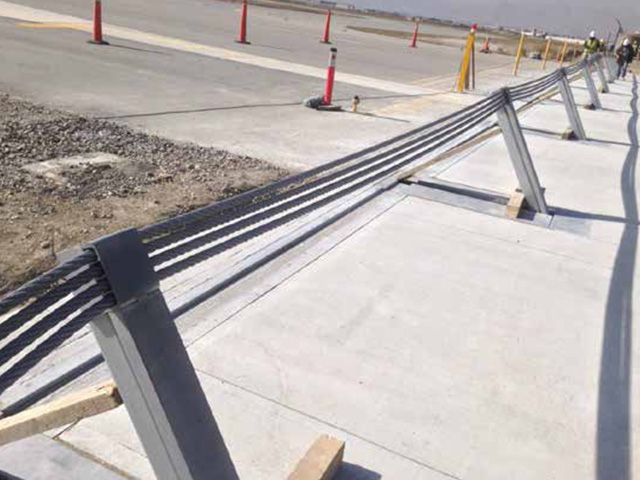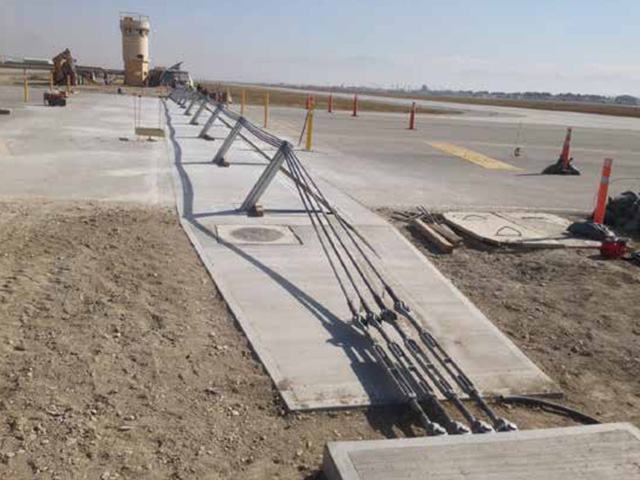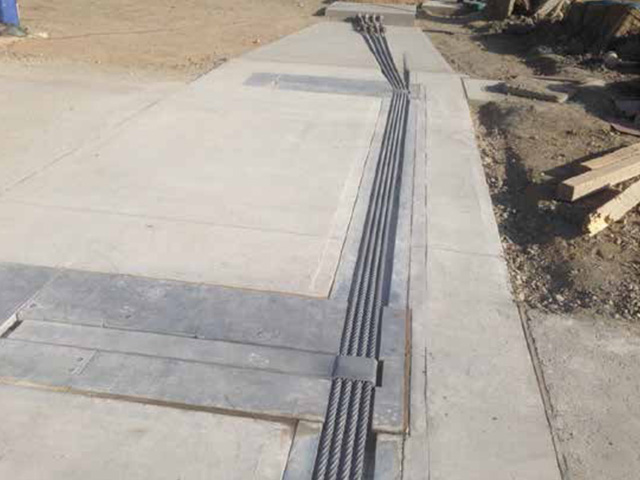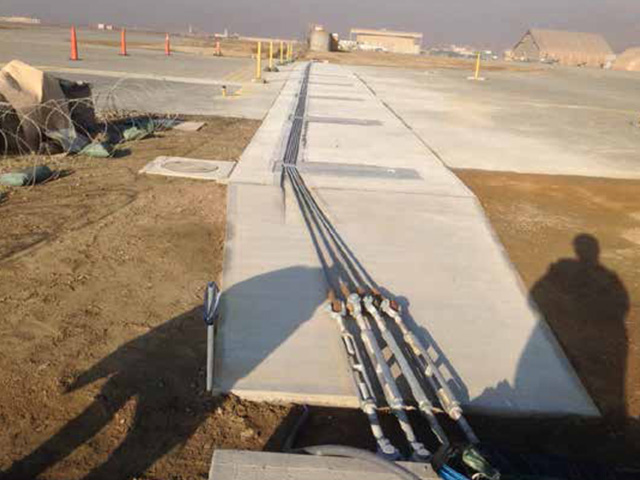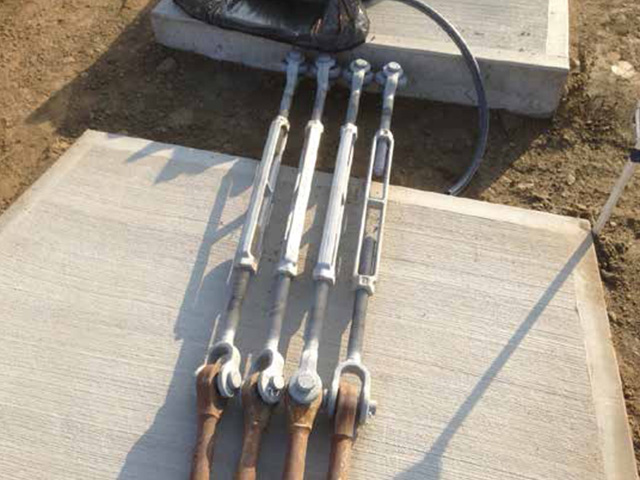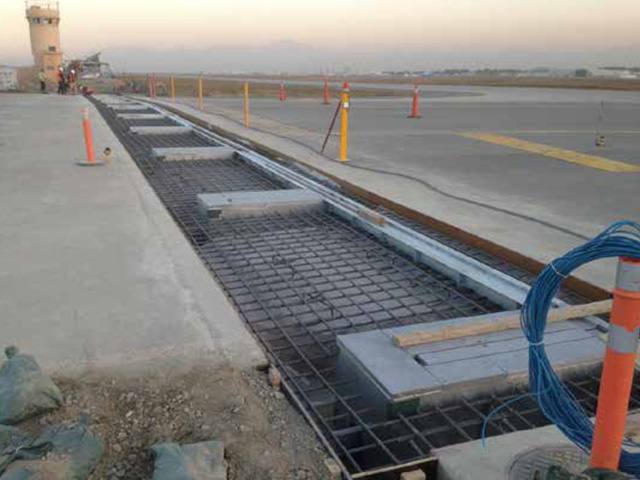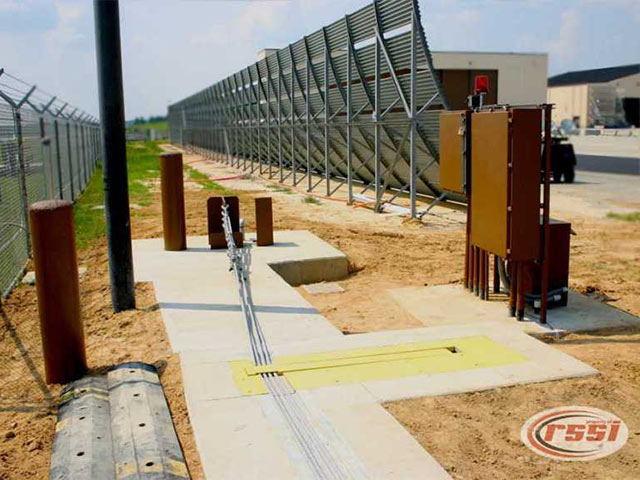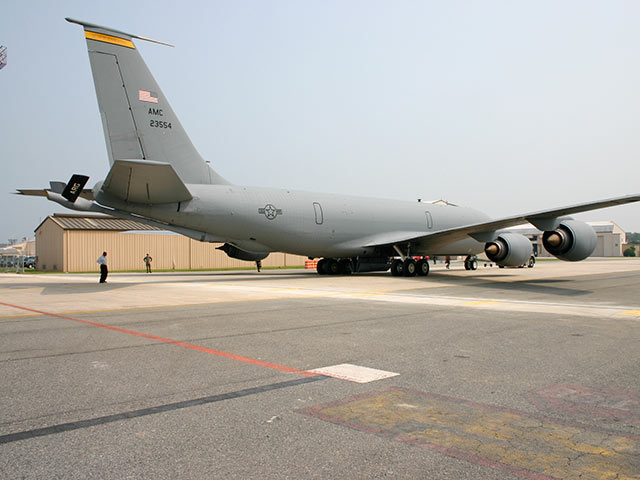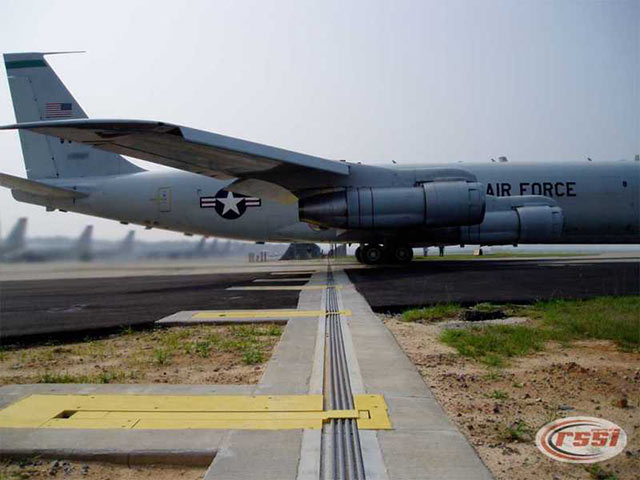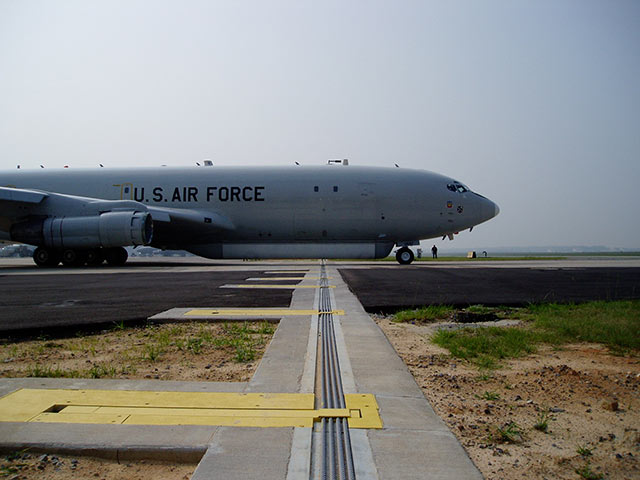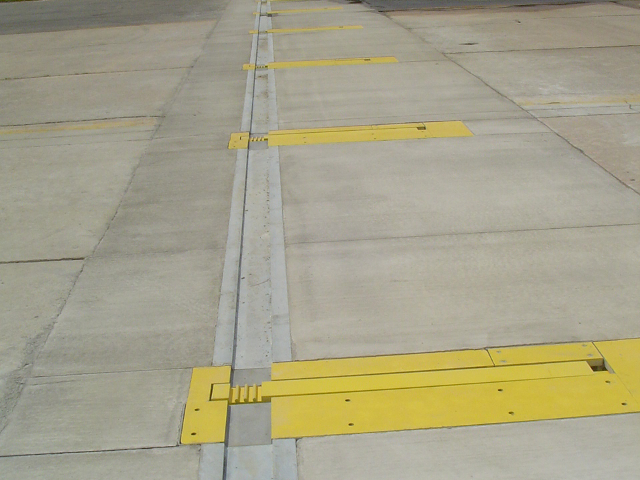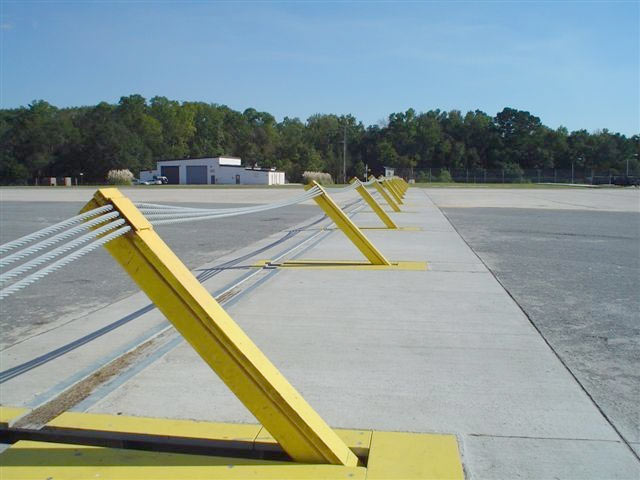 Product Resources