RSS-4000 Rising Bollard
Installation Depth: 5'–1½"
Barrier Height: 36"
Features
Fast Installation
The barrier is totally self-contained from the factory and fully tested. After installation, the entire operating insert can be lifted from the foundation for inspection or repair.
Unique Design
The square bollard allows for an aesthetically pleasing look. The square concept offers many color and safety light possibilities as well as a different approach to graphics that can promote "Safety Awareness."
Engineering Excellence
The RSS-4000 is simply one more example of excellence in barrier engineering using the same proven technology and operating controls that are used in ALL RSSI barriers.
Low Maintenance
RSSI's ALL-Electric operating system means more cycles with less maintenance and minimal downtime for the life of the barrier.
Standards Compliant
The RSS-4000 meets or exceed every category of the DOS K12 and ASTM M50 standard.
Easy Operation
Available with push button and touch-screen controls, the RSS Line offers the world's most advanced barrier featuring PLC controls allowing for full integration into your perimeter defense system.
RSS-4000 Rising Bollard
The ultimate in multidirectional perimeter protection.
The RSS-4000 Rising Bollard delivers fast, smooth, and trouble- free operation in all climates. Easy installation and low maintenance result in a lower total cost of ownership. Rugged galvanized construction and submersible components provide for a long and reliable lifespan.
Technical Specifications
Clear Openings
RSS-4002 2-Post or RSS-4003 3-Post
(Bollards are 4'–0" on center)
Barrier Height
36" / 0.9m
Certified Crash Rating
ASTM M50 P2
Operating Speed
Normal: 3 seconds UP / 3 seconds DOWN
Emergency Fast Operation (EFO): 1.5 seconds UP
Duty Cycle
2,000 cycles per day, continuous
Motor
Proprietary RSSI Servo Electromechanical Actuator. IP-67 rating (IP-68 Optional), self-lubricating, and positive braking.
Power Requirements
Single phase power: 208 or 240Vac w/neutral, 30A (handles 2 barriers)
Operating Temperatures
-30° to 130° Fahrenheit (-34° to 54° Celsius) properly configured.
Warranty
The RSS-4000 series barrier is supported with a 1-year electrical and mechanical parts warranty when installed by a factory-trained contractor.
Image Gallery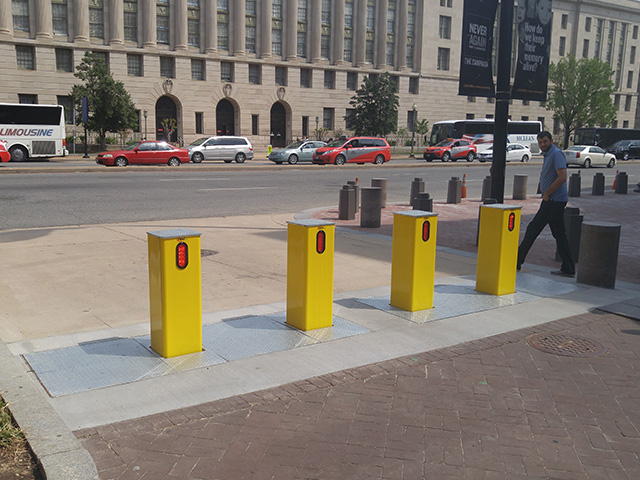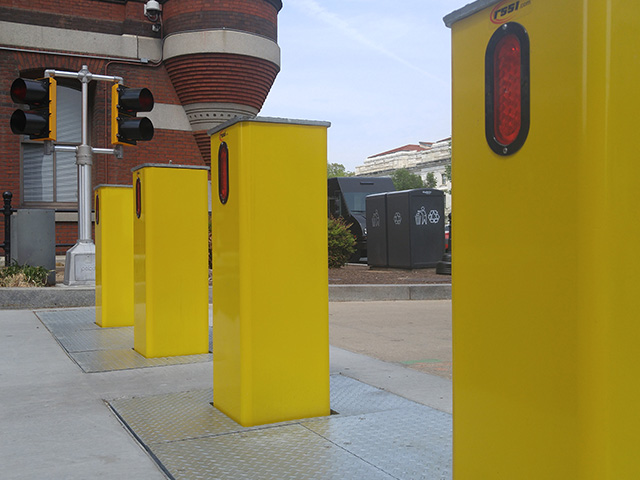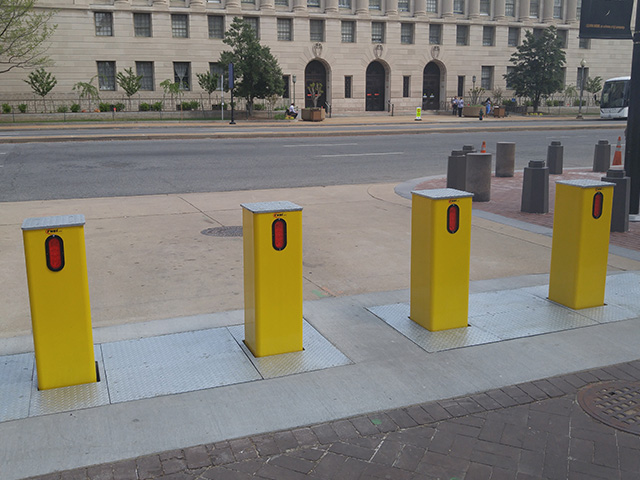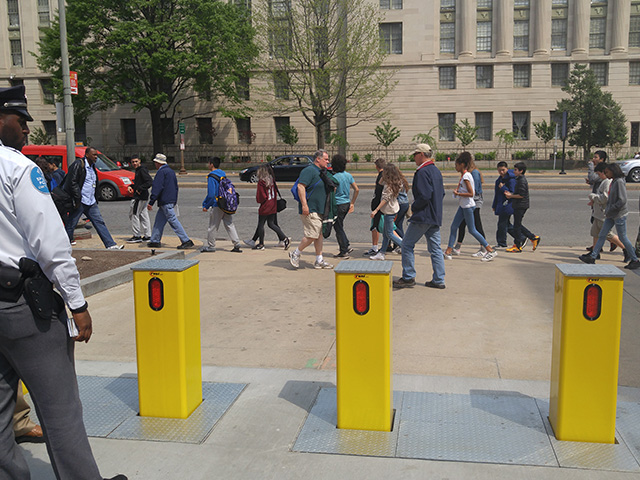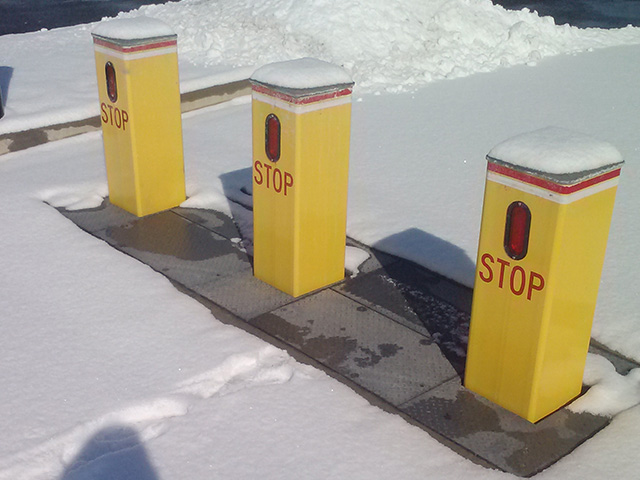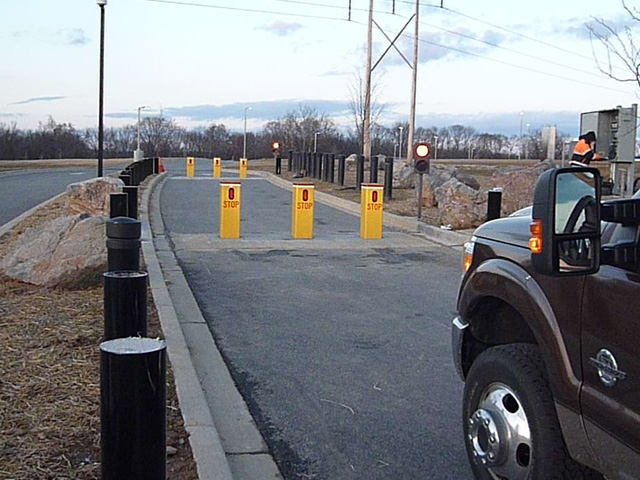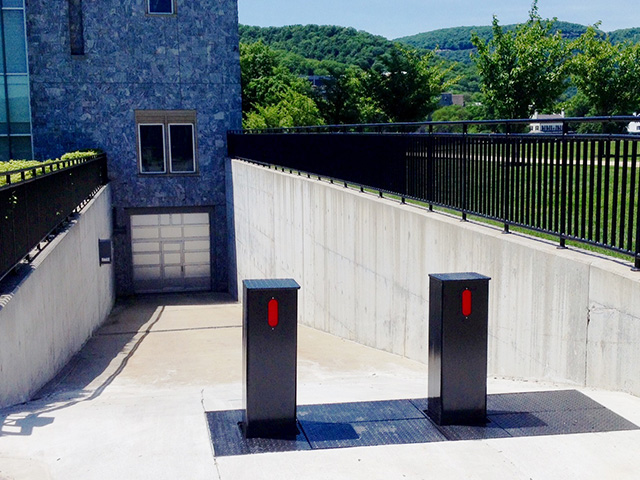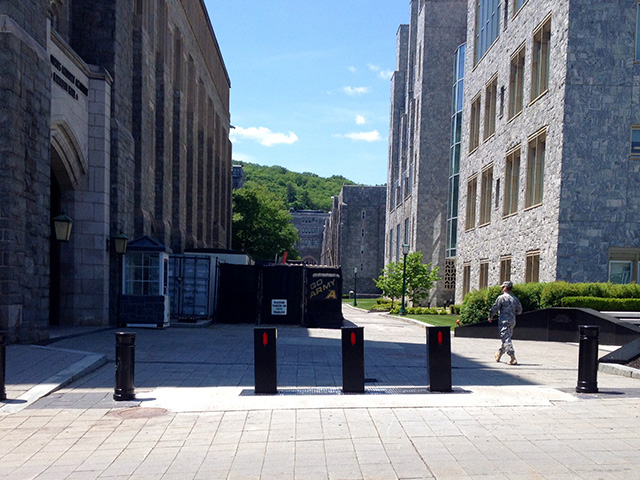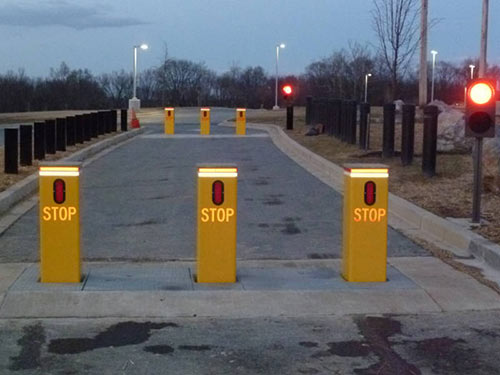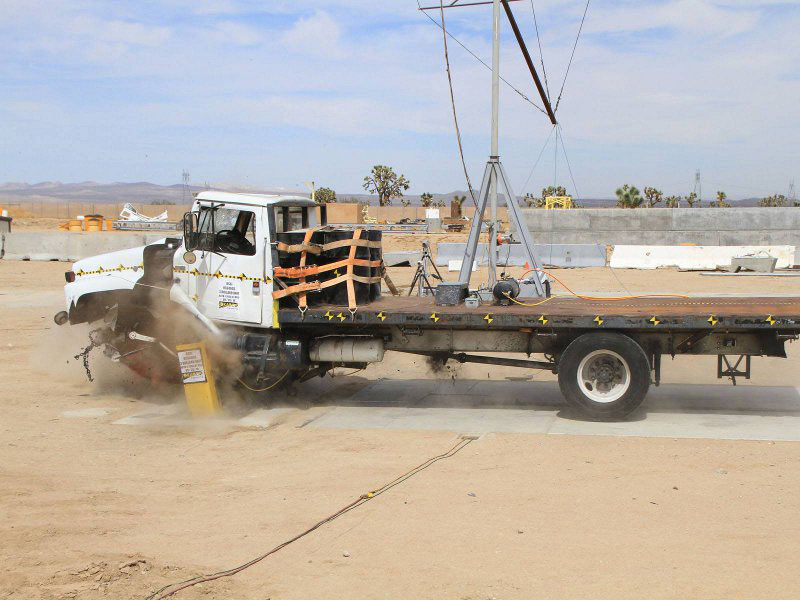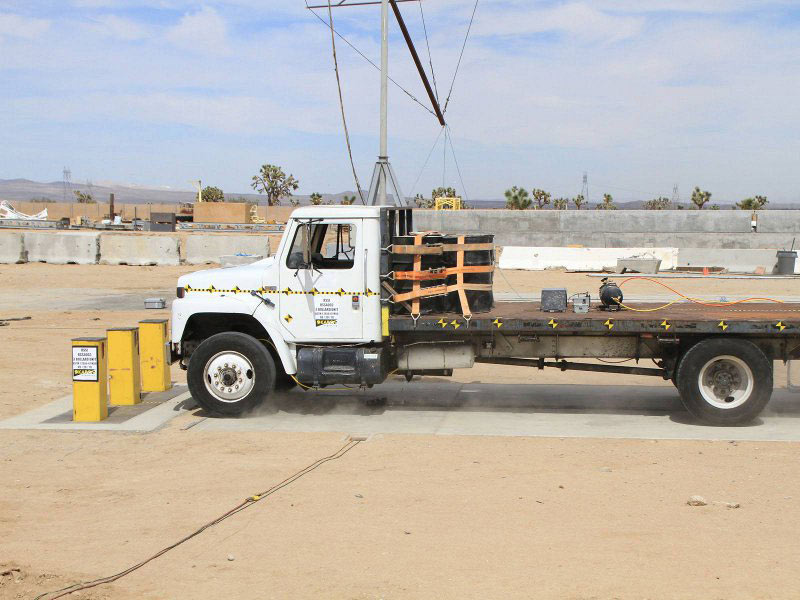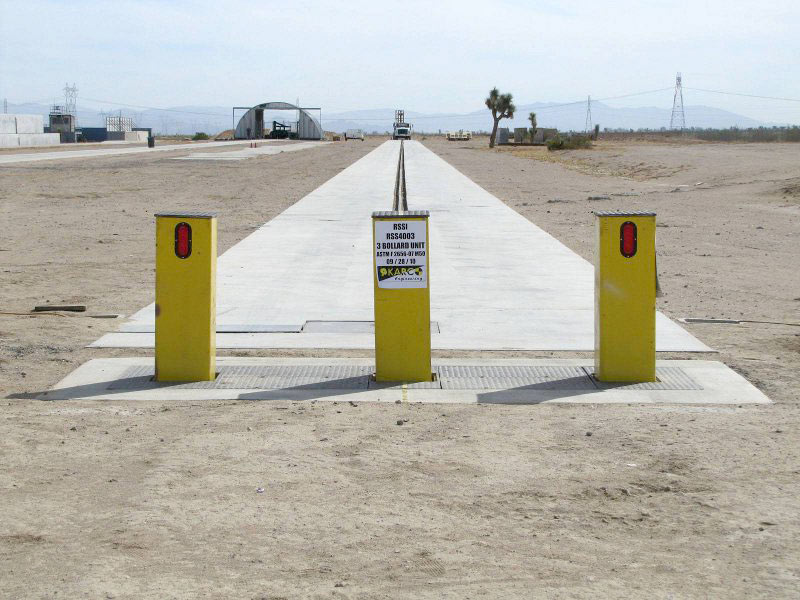 Product Resources